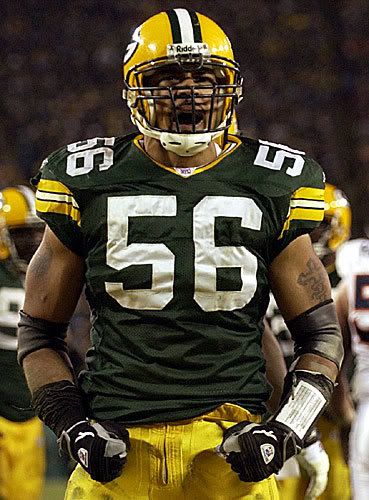 By PFC Writer Jonathon Zenk
After an unsuccessful 2008 campaign, in which they went 6-10, the Green Bay Packers are looking for a major improvement next year. Things are looking up for the Packers, though, as Aaron Rodgers played extremely well as a first-year starting quarterback taking over for Brett Favre. The Packers were hit with the injury bug as well last season, losing many players for at least one game, including offensive tackle Mark Tauscher, middle linebacker Nick Barnett, cornerback Al Harris, and safety Atari Bigby. Even with all of the injuries on the defensive side of the football, the players that were in the game didn't get the job done, thus defensive coordinator Bob Sanders was fired, as were every other defensive coach except for inside linebackers and assistant coach Winston Moss.
Shortly after the championship games finished, the Packers hired New England Patriots secondary coach and former Houston Texans and Carolina Panthers head coach Dom Capers as defensive coordinator. Capers has stated that they will use a hybrid 3-4 defense this season and eventually institute the 3-4 defense full-time in the next few years. In the coming days after the Capers hiring, the Packers hired the rest of their defensive staff. They hired former Pittsburgh Steelers and Carolina Panthers linebacker Kevin Greene to be their outside linebackers coach. Greene was part of the famed 'Blitzburgh' linebacking core of the mid 1990's along with Chad Brown, Greg Lloyd, and Levon Kirkland. The Packers also hired former Carolina Panthers defensive coordinator Mike Trgovac to be their defensive line coach, followed by hiring former Pittsburgh Steelers and Oakland Raiders defensive backs coach Darren Perry as the new safeties coach. Perry was instrumental in the development of safeties Troy Polamalu and Chris Hope. These hirings give fans optimism that the 2009 Packers defense will get back to how they were back in 2007 when they forced turnovers and were winning games because of it.
Because of the hiring of Trgovac to be their defensive line coach, the Packers will mostly make a major run at Carolina Panthers defensive end Julius Peppers if he becomes a free agent. Peppers has stated that he would like to be a pass-rushing linebacker in the 3-4 defense, which is where Capers comes in as he will run it in Green Bay. Offensive tackle Mark Tauscher is a free agent and Chad Clifton is owed a lot of money next month. The Packers may try to sign a very solid veteran at offensive tackle if one, or both, leave in the off-season. Wide receiver Greg Jennings is a free agent next season, so General Manager Ted Thompson will try to re-sign him in the off-season.
This is the most excited I have been for a Packers off-season in some time, and am even more excited for the 2009 regular season, in which the Packers will try to take back the NFC North Division Championship.