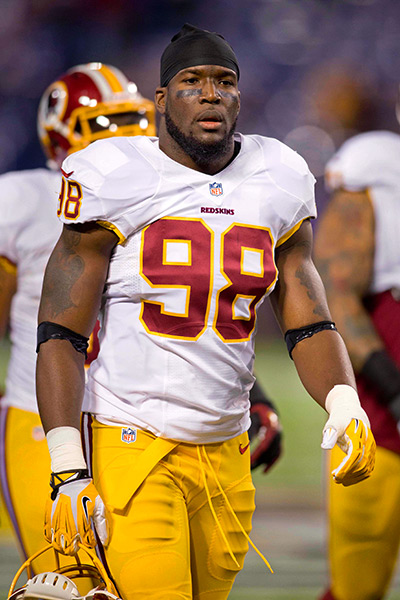 Overview of the Defensive 2009 Draft Class
By By PFC Writer Bill Smith
Lots of Defensive Ends but not big enough for 3-4 teams.
In college football today DE all seem to be around 250 pounds.  That makes them candidates in the NFL for outside linebackers.  The transition is risky.  Some like Shawne Merriman of the Chargers covert instantly but many others struggle in pass coverage and rushing the passer. 
In general, the DE group is deep and has quality down to the 3rd or 4th round but most will be converted to OB.  Brian Orakpo (Texas), Everette Brown (Florida State)  and Larry English (Northern Illinois) are the top DE to OB candidates.  There are only a couple of DE that will stay in that position in the NFL.  I like Robert Ayers (Tennessee) as a guy that will stay at DE.  Others say that Michael Johnson (Georgia Tech) is the best true DE.  But either one can only work in a 4-3 scheme.
Sleeper—Michael Bennett (Texas A&M)
Nose Tackles are the most valuable DL to 3-4 teams but are very scarce.
Just like in basketball, you never have enough good big guys.  This group is a little thin in both quality and quantity.  B.J. Raji (Boston College) was the top DL on everybody's draft board until it was announced he had failed an undisclosed drug test at the combine.  His stupidity will only drop him from #5 Cleveland down about 10 spots because so many teams need one.  Ron Brace is the other BC DT that has NT potential.  Fili Moala (USC) and Peria Jerry (Mississippi) are the other top candidates as DT in a 4-3 or DE in a 3-4.
Sleeper—Ziggy Hood (Missouri)
Outside Linbackers
The OLB class is very shallow.  Other than the DE to OB, there are only 2 blue chip OB.  Aaron Curry (Wake Forest) is a can't miss.  He can blitz, is stout against the run and can cover in zone.  Brian Cushing (USC) is the other top prospect. After those two, there are a lot of pass rushers and some run defenders but no one that can really do everything well enough to be on the field for 3 downs.
Sleeper—Marcus Freeman (Ohio State)

Inside Linebackers
The top 2 IB candidates are Rey Maualuga (USC) and James Laurinaitis (Ohio State).  I like Laurinaitis better because he is more instinctive.  Both will be gone by the 25th pick in the first round.  Everyone else is 3rd round or lower.
Sleeper—Scott McKillop (Pitt)
Cornerback
There are 2 kinds of corners.  Fast man to man must run under a 4.5 40 to be highly ranked.  This draft has few M2M guys.   There are a lot of 4.5 + guys that think they are shut down corners.  We'll see.  Alphonso Smith (Wake Forest) is the top M2M guy.  Malcolm Jenkins would have been taken higher last year.  He is the best zone CB.
Sleeper—Jarius Byrd (Oregon)
Safety
This is not a good year for safety at all.  Louis Delmas (W. Michigan) is the popular top pick here but I like Derek Pegues (Mississippi St.) better.
Sleeper—William Moore (Missouri)
That's what I think.  Tell me what you think.
Bill Smith is a former coach of several semi-pro teams, has officiated both football and basketball, done color on radio for college football and basketball and has scouted talent.  He is a senior writer for http://NFLDraftDog.com  and edits http://fryingpansports.com.  He has also published several novels on http://www.eBooks-Library/Contemporary/Author.cfm?AuthorID=1003 and edits  http://fryingpanpolitics.blog.com.
My email is wesmith2001@hotmail.com.